At Perception, we know that every business is different and we'll work with you to create the perfect solution for your company's unique challenges. And while some tasks can be executed with out-of-the-box software solutions, some of your company's processes can require something a bit more fine tuned. Making do with software that doesn't quite fit the bill is both frustrating and inefficient.
That's where we come in.
Whether its a database, web program or even an app, our software developers can create the perfect solution for your company's requirements. Built from the ground up, or built upon pre-existing frameworks, our developers will work with you: either to support deployment to your IT department or to set up and manage ourselves.
One-of-a-kind solutions tailored to your requirements
User friendly interfaces that are completely mobile
If you're currently facing business challenges, have unique ideas being developed into products, or need cleaner integration between existing software tools with minimal data loss – custom software development could be the solution.
Some of Perception's custom software solutions include: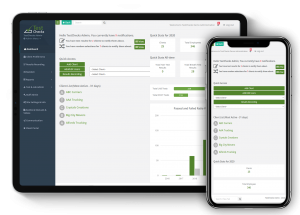 Testchecks.com – custom drug testing software
Perception helped testchecks.com build, from the ground up, a custom drug testing software to help run their day-to-day business. The software was programmed to include all their daily tasks into one enviroment. Now, instead of using 3 or 4 pieces of software to run their business they are able to perform all tasks from one interface.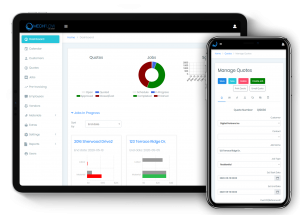 MechFlow – custom day-to-day operational software solution
Jackson Mechanical performed most of their daily tasks using old school pen and paper. After in-depth consultation with their team, Perception developed a completely paperless software solution to help run their business that integrates directly into QuickBooks and their inventory system.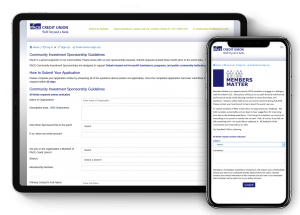 Pace Credit Union – mobile field forms portal
Pace Credit Union has many programs to help their members and support their community. All these programs require specific forms to be filled out that need to be accessible by various departments within their organzation. Perception worked with their marketing team to develop a forms portal by which their members could access, apply for, or sign up for various programs. The forms' data is then accessed through secure admin. access where it can be reviewed, processed and managed.